Reliable modern technologies for safe cryoshipping of your reproductive cells
We use latest technology in cryoshipping, containers specially designed for transporting samples at liquid nitrogen temperatures to ensure maximum safety when transporting embryos, sperm, eggs and other genetic material.
We strictly follow given regulations and procedures
transport container for liquid nitrogen
temperature measuring equipment
continuous temperature monitoring
output report processing
At BioCouriers we emphasize the safety of the transported consignment, considering it the highest priority. Therefore, we use only top-class devices from renowned world manufacturers. The transport itself takes place in liquid nitrogen or its vapours at a temperature of about -196 °C. It is the same technology used by clinics for long-term storage, ensuring absolute stability of the container's inner environment. Transport equipment is going through the controlling process before each use.
Transport containers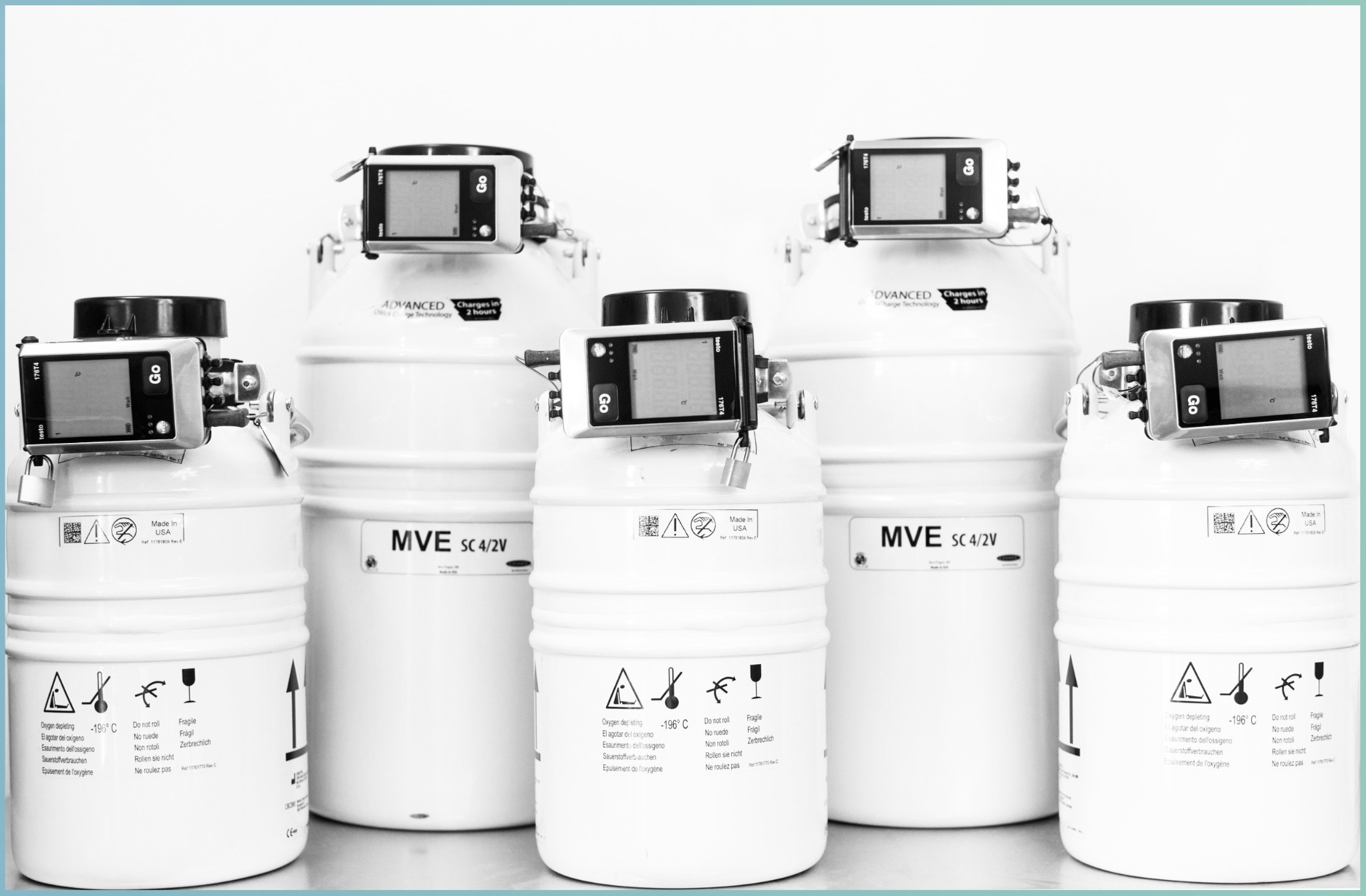 Specially designed MVE Chart cryogenic containers with maximum damage resistance are used for cryoshipping at BioCouriers. A special absorbent material is a part of the container and the liquid nitrogen vapours are gradually released. Therefore, the temperature inside the container is stable for many days after the last filling. All our containers meet the IATA International Aviation Regulations requirements and can be transported freely by air.
Temperature measuring equipment
To be able to monitor temperature all the time, each of our containers is equipped with temperature logger Testo, device for temperature levels control and data recording. Equipment is made with maximum damage resistance and is specially designed for measurement at ultra-low temperatures. The temperature data inside the container are recorded in 1-minute intervals. A graph with data recorded is part of the final report provided to all parties after sucessfull delivery of shipment to its destination.